Welcome to the official website of the Triumph Owners Motorcycle Club based in Glasgow.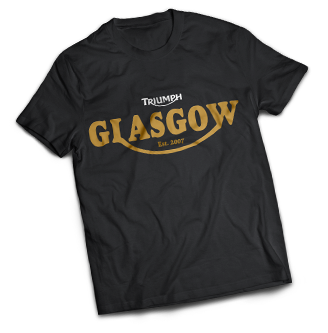 ⭐️⭐️ Glasgow TOMCC monthly meetings are now back on (2nd Sunday of every month) ⭐️⭐️ 
We are pleased to announce that Glasgow branch monthly meet have been resumed at Route 66 Rider Training & Cafe (unit 3, Flemington Industrial Park, Motherwell ML1 2NT) 2nd Sunday of every month 12-2pm 
The Cafe is open for tea/coffee, snacks, rolls and breakfasts.
Looking forward to seeing everyone - it's been a while ! 🏍🏍🏍🏍
Everyone is welcome no matter how old or how new your Triumph is. We have members with old Bonnevilles and others with more modern sport bikes.
We have club runs on the second Sunday after the branch meeting, however we also have individual club runs so why not check out our Calendar
We are constantly updating the website so please come back and check regularly to keep up to date with what is going on.
Don't forget to check out our Facebook page for more information.
Email us:
This email address is being protected from spambots. You need JavaScript enabled to view it.
Find us on Facebook
https://www.facebook.com/tomccglasgow/